Greenville Chiropractors FAQ
As a Greenville WI chiropractor, Dr. Jessica Will looks forward to helping you and your family through chiropractic care. She provides answers to some of the most commonly asked questions about chiropractic care below. Please give us a call at (920) 757-6440 with any additional questions you may have.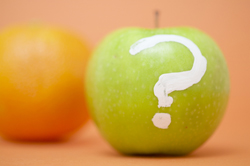 Do you accept insurance?
Yes we do. We are in net-work with most insurance companies. However, if you want to make sure we are a provider with your insurance please call the office. We will file and bill your insurance for you and your coverage will be verified on your first visit and explained in detail on your second visit. We also offer cash plans for adults and children without coverage.
Why do kids need to see a chiropractor?
There is actually a variety of reasons for a child to see a chiropractor. In fact, the #1 reason children see a chiropractor is for wellness. Many parents nowadays are choosing to be proactive with their children's health, rather than reactive.
This ties in perfectly with chiropractic, which is wellness-based and thus proactive and preventative.
Other common reasons for children to see a chiropractor are difficulty nursing, colic, sinus/ear infections which are all conditions often caused by problems in the upper neck that were likely caused by birth trauma such as C-section or forceps delivery. Parents also bring their children in for the care of colds and flu-like issues.
Children who struggle with neuro-developmental disorders such as ADD/ADHD, autism, sensory processing and learning disabilities benefit greatly from chiropractic. Since chiropractic seeks to restore balance and proper function to the nervous system, chiropractic for these kids often has life-altering changes.
Do you provide exercise rehab or passive rehab modalities?
Yes we do. All chiropractors are trained extensively in the areas of physical therapy and rehabilitation. While we do recommend everyone goes through physical therapy based upon their individual needs first, we also provide muscle stimulation, ultrasound, pre-mod and kinesiotape for acute conditions.
---
Synergy Chiropractic & Wellness Center | (920) 757-6440
Quality chiropractic care for the Greenville, Appleton and Hortonville families.