The Greenville Chiropractor For Your Health
Wellness and Prevention Paradigm at Synergy Chiropractic & Wellness Center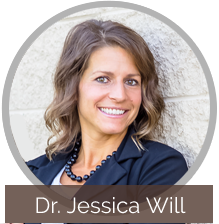 Our mission at Synergy Chiropractic & Wellness Center is to help Greenville chiropractic patients understand that their health and lifestyle choices really do matter – because we want to prevent illness and promote health rather than treat disease.
As Dr. Jessica Will explains, "Sitting does to your spine what sugar does to your teeth. The vertebral misalignments caused by our sedentary lifestyle lead to inflammation and degeneration and, ultimately, pain. Chiropractic can restore proper motion to your spinal joints and alleviate the health problems associated with misalignments."
Chiropractic Can Help You Reach Your Full Potential
What sets Synergy Chiropractic & Wellness Center apart among Greenville chiropractors is Dr. Will is the only GAPS certified practitioner in the state and she focuses on pediatric and pregnancy care. Of course, we love treating every member of the family, and your family's health potential is our passion!
Our bodies have an innate intelligence that is capable of healing itself once interferences are out of the way.
Chiropractor Greenville Dr. Will's mission is to help you and your family function well and reach your full potential. Contact our office today!
Chiropractor Greenville, Appleton and Hortonville WI