Meet Dr. Jessica Will
What I want to do with my life is to prevent illness and promote health rather than diagnose and treat disease. My passion is to make your health and lifestyle choices matter to you.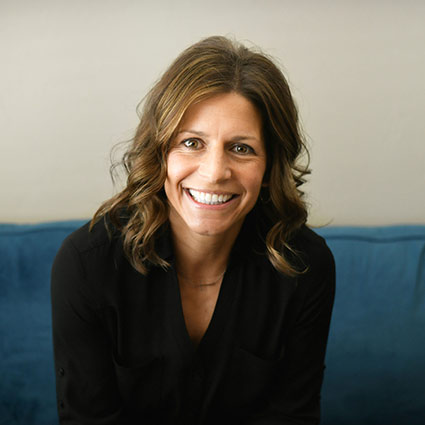 As long as I can remember, I continuously engrossed myself in health, which led me on my journey in earning my chiropractic degree. I completed my Bachelor of Science degree in Health Promotion and Wellness at UW-Stevens Point. Following that, I attended Theda Clark's School of Radiology and graduated as a board-certified radiologic technologist. I eventually realized that being surrounded in health care that was focused on sickness and disease was not in my interest. I still yearned for a career where wellness and prevention of dis-ease was the paradigm.
I quickly learned that chiropractic is a profession that has a wellness paradigm and educates people about what they need to get and stay well. Chiropractic care goes beyond decreasing pain. It allows your body to heal itself so you can function at your best.
EXPLORE OUR SERVICES

Needless to say, I enrolled to the prestigious Palmer College of Chiropractic in Davenport, IA. Palmer is widely regarded as the birthplace of chiropractic; it is the oldest and most respected chiropractic college. While I was there, I was fortunate to have finished my studies early and travel abroad to El Salvador, Brazil. This was a once-in-a-lifetime experience where I dedicated my chiropractic services. Also during this time, I completed my clinical internship with a family wellness and pediatric focused office.
In addition to my Doctor of Chiropractic degree, I am also a certified GAPS (Gut and Psychology Syndrome)/Leaky Gut Practitioner, trained personally by Dr. Natasha Campbell-McBride, MD. Being a GAPS Practitioner really sets me apart in my ability to treat highly challenging and difficult pediatric cases such as ADHD, autism, sensory processing disorders, hypothyroidism, inflammatory bowel diseases, eczema, depression, anxiety, Candida, allergies, etc. While cchiropractic in general is helpful, healing the gut allows us to get the highest level of results in these areas. To supplement healing musculoskeletal disorders, I also received my certification in ACE cupping therapy.
In my practice, I want everyone to know that there's nothing more important to me than my faith, family and health. I am blessed with healthy children, a tribe of faith-based friends and a family-friendly office. I spend every possible moment I can with my family. We enjoy doing anything that keeps us outdoors and active. There's nothing better than watching my children learn and explore their own world, express their personalities and find their strengths. I am dedicated to improving the health & well-being of local families from my experience with challenging cases; whether chiropractic or nutritionally related.
On a Personal Note
I don't take myself too serious. Just make me laugh and we'll be friends for life! I love working out and being pushed by other fanatics of the same hobby, woodworking, music, reading/studying, cooking, outdoor sports and personal growth.
My own personal health is always a top priority. I do all that I can to manage my stress by getting adjusted weekly, eating gut-healing foods, exercising, stretching and making "me" time. I personally have felt great ever since I began implementing all aspects of health. I am a firm believer in "role modeling" for my patients, and my own family (especially my children) and would never expect a patient to do something I am not! Therefore, I am dedicated to sharing with you how to live a lifestyle without chronic illness.
Call Today!
I have made it my mission to get your health and lifestyle choices to matter to you because health is our greatest asset. I hope that you can see how dedicated we are to helping you and your family. If you find yourself asking, "I wonder if chiropractic can help me?" I will tell you the answer is most likely a resounding yes!
I consider myself an excellent listener and hope I get the opportunity to meet you in person and discuss your specific health challenge. Contact our office today.
---
Dr. Jessica Will | (920) 757-6440